In what is almost a Tempest Recordings showcase, The Producers' Cut at Banglo, Bath, UK features Tempest artists Modified, Onega Sound System, Blinker & Terra Nine.
Its only 5 pounds, so if you are in the area, check it out!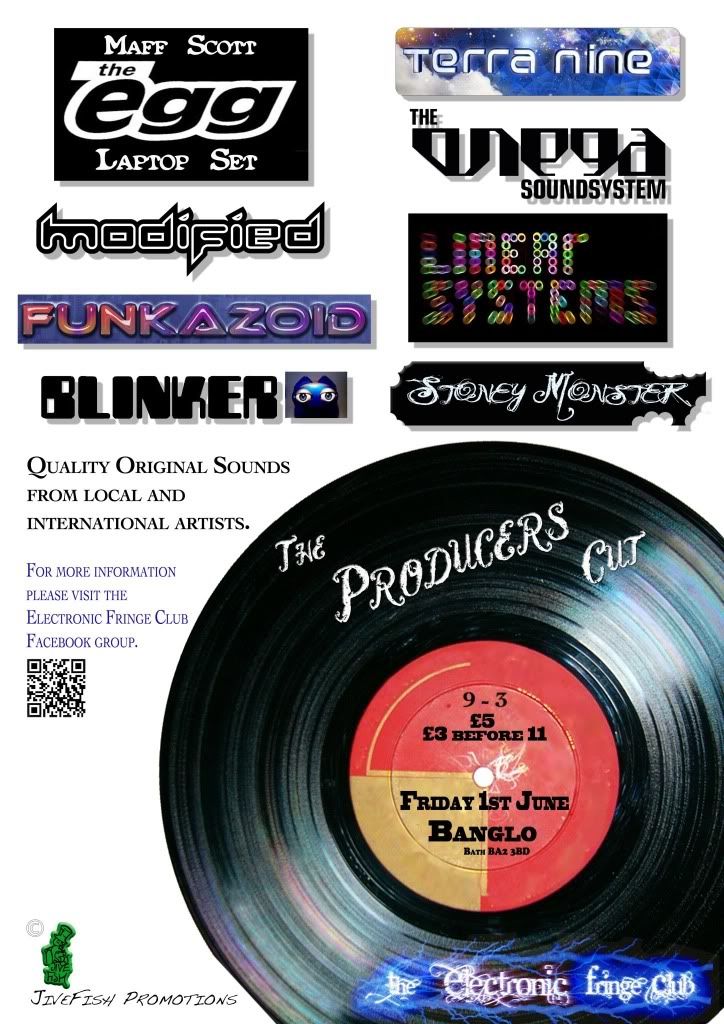 Speaking of Terra Nine, his European Tour is afoot, here's the schedule:
Sat, 02 June 2012 Taunton, UK Venus Love Experience
Sat, 16 June 2012 King's Lynn, NORFO, UK Glade Festival
Thu, 21 June 2012 Bath, UK Sunrise Celebration 2012
Sat, 30 June 2012 Dover, KENT, UK Give Festival
Fri, 06 July 2012 Nagytevel, VESZP, Hungary Bakony Festival 2012
20 July 2012 Symbiose Festival 2012 Portugal
Thu, 23 Aug 2012 Thessaloniki, Greece Gaea Festival 2012
Fri, 31 Aug 2012 Bristol, UK Waveform Festival 2012
Sat, 08 Sept 2012 London, UK Inspiral Lounge
To get you in the mood, check out this exclusive mix prepared for the Glade Festival  featuring tracks taken from Tempest releases Stream Of Consciousness & No Return.