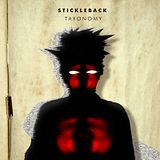 Many producers remark how a change of studio space changes their music, everything is plugged in the same way, but the inspiration is different.
This is the origin of the latest release from Stickleback, these five tracks are the first works to emerge from Fishpond Studio's new location, a collection of brooding dubstep influenced breaks, distinctly Stickleback, but difficult to name, hence the title, Taxonomy.
Stickleback is the alter-ego of Ben Heppel, with a background as a funk guitarist in his native England, Ben has been producing electronic music under the Stickleback moniker for 10 years now, residing in Australia for the last 7 years, Ben is prolific in the studio, lending his engineering nous to the maoirty of the releases on the Tempest label, as well as remixing the likes of Side Liner, Terra Nine, Zero Cult, Numatica, Garagee & many more.
A regular on the Melbourne DJ circuit, recent times have seem him gigging throughout Australia as well as forays into Thailand & the UK.
Tracklisting:
02 Spring
04 Road Trip
05 Clammy
  Moody Bastard (Snippet) by The Stickleback