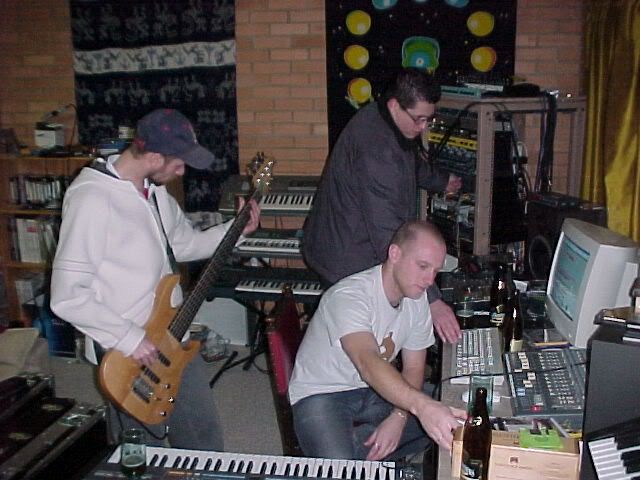 Born in the cauldron of Australia's vibrant outdoor party scene, performances at premier events such as Earthcore, Rainbow Serpent and many other festivals guaranteed dust covered gear and thousands of smiling, exhausted faces.
The trio, who are all real musicians who can play real instruments, have their origins in 'indie rock'. In latter days however they have mastered the electronic realm and most particularly the art of making main areas shake and people groove. 'Soap- dodging Days' perfectly captures their blend of digital beats and awesome musicianship, filtered through the sweat and dust of numerous outdoor parties.
The Omm Squad have released music through respected labels such as Devic Craft Cordings (Greece),
Cosmicleaf Records
(Greece), Ajana Records (Netherlands), Green Ant Productions (Australia) in addition to numerous releases on the
Tempest
imprint.
Prolific collaborators, The Omm Squad have remixed and reinvented the music of Hesius Dome (Psy Harmonics),
Sunsaria
(Invisible/ Tempest),
Terra Nine
(Tempest/ Ajana), Northcore (Green Ant) &
Arcane Trickster
(Tempest).