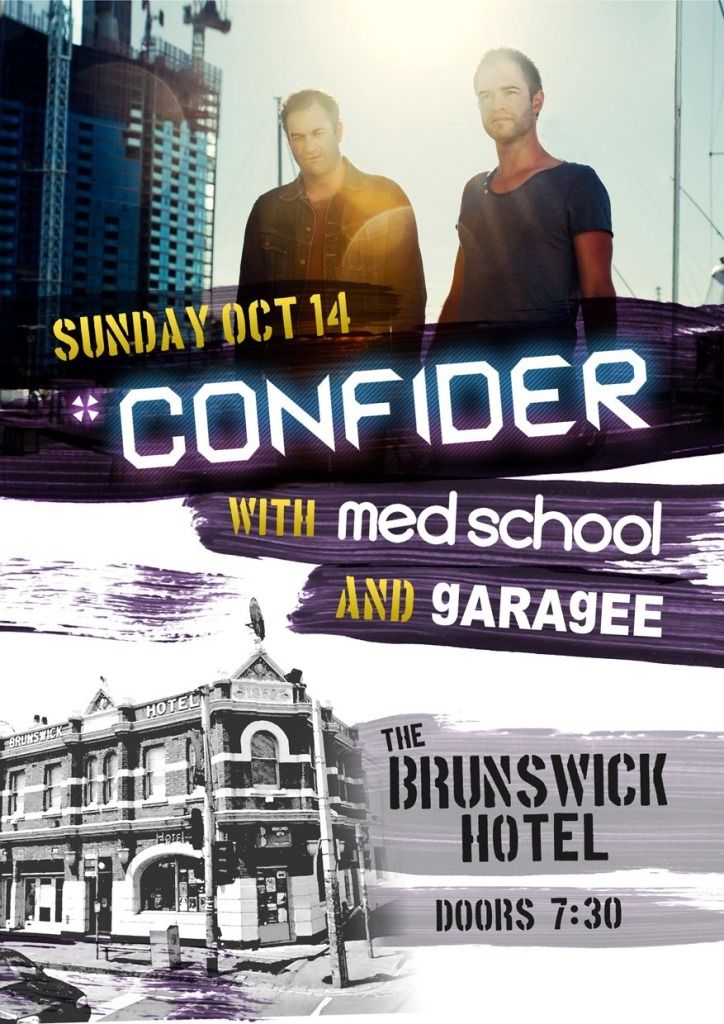 Just a quick update on gigs coming up!
Tomorrow night, at
The Brunswick Hotel, Sydney Road, Brunswick
, you can catch
Garagee
, along with
Confider
&
The Med School
. Doors from 7:30 pm, so come down early, it is a school night after all. For those of you who can't make it, or can't get enough Garagee, give the latest DJ Mix a listen here:
http://www.mixcloud.com/tempestrecordings/garagees-sojourn/
In a busy day for gigs, our good friends the
Couch crew are celebrating their 4th anniversary
, tomorrow at The Palais, Hepburn Springs, with a live jam featuring
Ones & Zeros
, Aslan & G3.
Decidedly less chilled out, is Doofapocalypse starting on 10th November in the Victoria Bush, will feature
Tøn
from the
Slice
crew amongst a host of psytrance luminaries.
Also starting on 10th November, further North, near Cairns is the Eclipse Festival, which will feature
Robodop Snei
's techno alter ego
Phase 7
and
Terra Nine
, drect from New Zealand.
Unfortunately, due to factors beyond our control,
Numatica
,
Stickleback
&
Sunsaria
will now not be playing the festival.