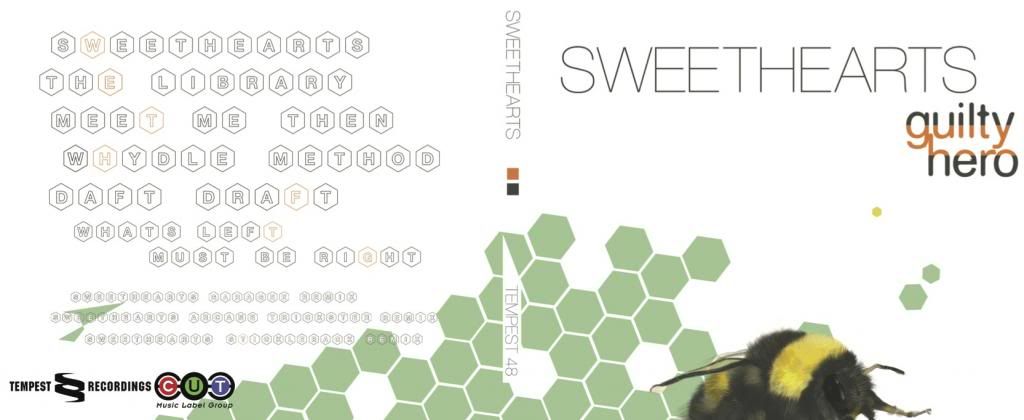 Guilty Hero
's debut album
Sweethearts
is released today.
Guilty Hero were formed in 2009 after discovering a shared interest in electronic music, they've explored a diverse range of styles, drawing influence from electro, drum n bass, breaks even the goth scene.
Refined through shows in the vibrant Melbourne live electronic scene, Sweethearts consists of 9 exclusive tracks of intelligent breaks.
Sweethearts is available via iTunes,
Bandcamp
,
Amazon
,
Soundeo
, and many more.
It is also available to stream on
Rdio
and
Spotify
.
Sweethearts will be launched in our home town of Melbourne, at The Empress Hotel, 714 Nicholson Rd, Fitzroy on August 10th. Only $5 to get in and you'll recieve a CD.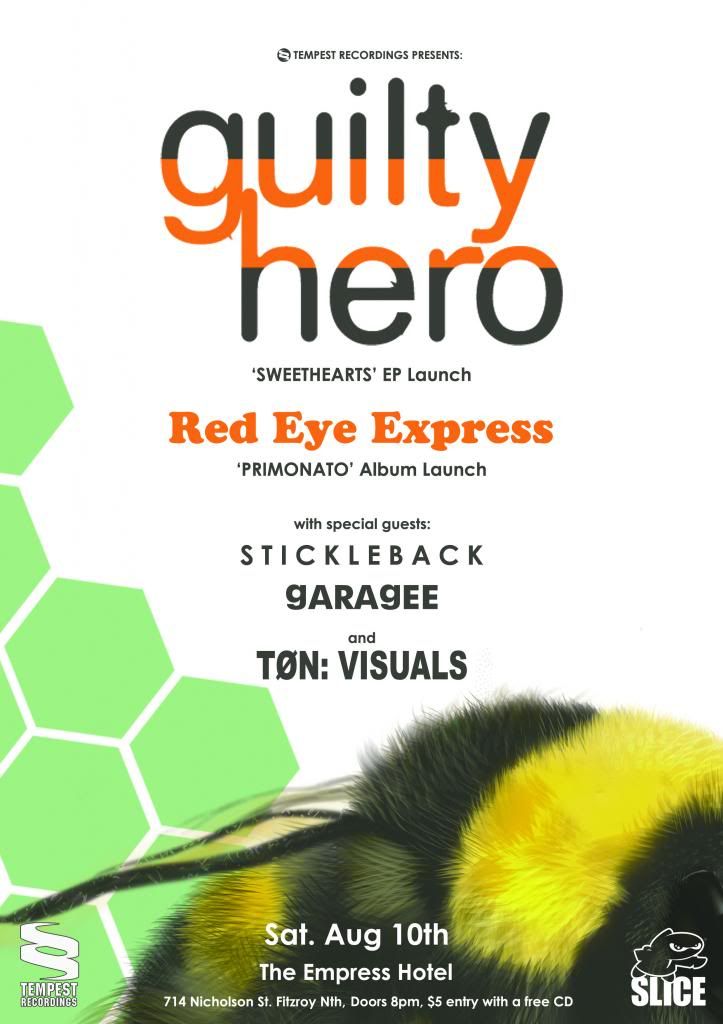 Supports on the night will be
Red Eye Express
, launching their double album,
Primonato
, plus
Stickleback
&
Garagee
, both of whom are featured as remixers on both Sweethearts and Primonato.
To get you all in the mood, take a listen to a new
DJ Mix from Guilty Hero
, showcasing their new material and their influences.
www.mixcloud.com/tempestrecordings/guilty-hero-sweethearts-dj-mix/
We've also got a
DJ mix from Stickleback
, showcasing his remix work, including mixes for
Side Liner
,
Numatica
, Guilty Hero, Red Eye Express and more.
www.mixcloud.com/stickleback/stickleback-remix-mix/